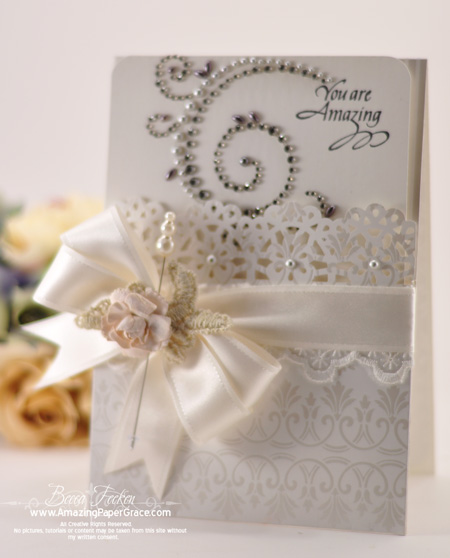 Hi there blog friends, so I have a story to tell you and need your help.  My sweet daughter is graduating from college tomorrow with her second degree – she did them back to back.  At first I wasn't going to Akron because I needed to be home for her graduation then it wasn't sure she was going to walk as they thought she was shy a credit.  FSU came through at the last minute and she'll be walking tomorrow.  I'm so proud of this wonderful young woman and wanted to ask if you would help me congratulate her since I'd made a commitment to be elsewhere.  Mature beyond her young years, she's been my sweet co-pilot since she was old enough to talk.  At the age of 14 when her father fell ill, we had to leave her at home for three months (under the watchful eye of John's boss) to take care of the house and coordinate when we were in TX and her two siblings were each in a different state.  Once she graduated from high school she decided to put her life on hold and go to a Florida State University extension instead of going off and living at the main campus; she wanted to be close to her Dad.   The second time we had to go off for many months of medical treatment, she became home base to for her two siblings who were also in college by then.  One of the most memorable moments while we were away was when the college became a stickler over youngest daughters Veterans Benefits and blocked her from further attendance.  My sweet graduating daughter called a meeting with the college president, marched into his office and shamed the school for treating a veterans daughter (and veteran) in such a disrespectful manner.  Needless to say, she got her way!!  Just another reason why she is totally my hero!  If you have a few moments please leave her a comment – her name is Lauren.  Tomorrow afternoon after graduation, I'll simply ask her to read my post since I can't be there.  Lauren, I actually made a card for you!!  Look in the curio cabinet in the dining room, okay?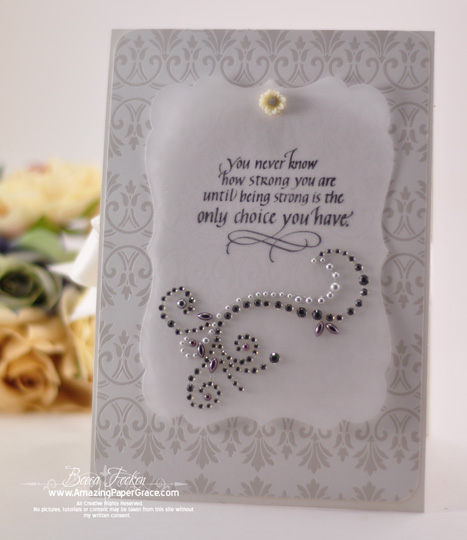 About the card . . . these sentiments from Quietfire Design arrived in the mail last week and were a perfect expression of what I wanted to say to her – she really is amazing and I'm overwhelmed at how she flourished under such a burden – she's one of the strongest women I know.    I designed a 5″ x 7″card with a pocket on the front that I could slip a slightly less than 5″ x 7″ piece of cardstock into.  You see the You Are Amazing sentiment peeking out over the top and what I did was attached a gift credit card to the lower part of the card.  It's a simple card and I embellished the top of the pocket with a border punch.  Once you flip over to the inside I backed with design paper and cut using Spellbinders Labels Seventeen.  The You Are Stronger Than You Know sentiment from Quietfire Design was stamped with Memento Ink and secured with one glue dot that's hidden by the Recollections flower embellishment.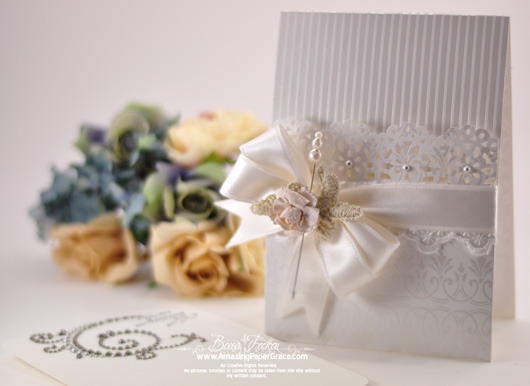 Here's the card with the pocket insert removed.  It leaves a lot of room to either write a personal note or attach a gift card :-)
Thanks for stopping by, and thanks for helping me celebrate another sweet occasion.  I hope this isn't TMI (too much information) but I sure enjoyed sharing one of my life's high points!!  I'll see you soon!!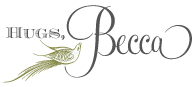 Find more like this: Quietfire Design, Spellbinders, Stamping