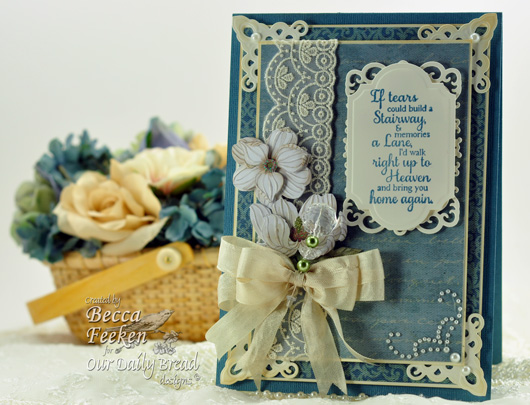 Sweet friends, my head is spinning!  5 states, 500 miles in a car, 15 apartments, 1 really bad hotel, 2 sleeps, 500 more miles in a car, repeat 4 states and I'm back home within 48 hours.  I don't do that very often, but when I do, I remember it, lol.  So what happened is my daughter (the one who just graduated with second degree) is getting transferred with her job.  We set out to find her a place to live since she has to move within two weeks.   I'm so happy for her but so sad that she won't be around the corner any more . . .  At any rate, we set out at midnight and drove all night – who does that?  I've learned that at my age, it's not as easy as it used to be!!  Thankfully before leaving I had several cards done and uploaded so that they could easily be posted; a blessing for me because I'll be a bit busy for the next week.  Today I'm sharing another card for the stash that tugs at my heart, it's another of the new releases from Our Daily Bread Designs called Sharing Your Sorrow.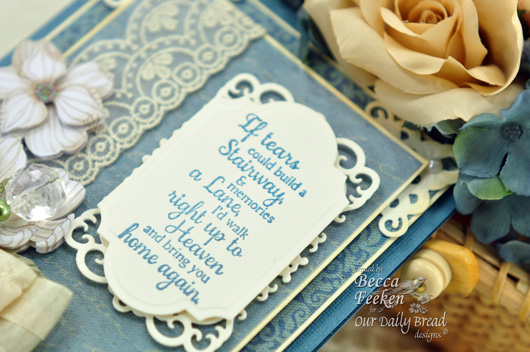 I dug into my stash and pulled out some K and Company stickers – the magnolia's are beautiful!  As I mentioned before I feel so guilty using them, like I'm cheating, but hold still — that feeling is sure waning because these don't look like stickers at all to me :-)  For the decorative corners I used Spellbinders™ Asian Accents.  For the sentiment I used Spellbinders™ Labels Twenty Eight and the decorative layer underneath is Spellbinders™ Decorative Labels Eight.  I just felt that something should be in the bottom right corner that I left open so I pulled in an element from some Want2Scrap bling!
Thanks for peeking in!  See you soon!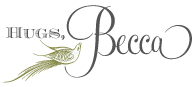 Find more like this: Elegant, Inspirational Cards, Many Layers, Our Daily Bread, Spellbinders, Vintage