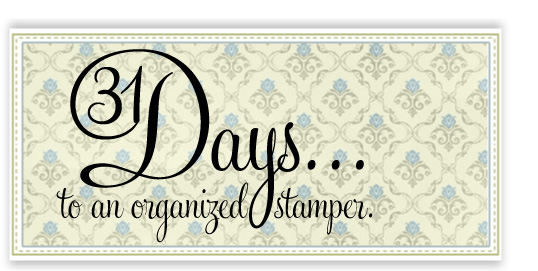 This is the topic or conversation for February.  Here is an example of how all the tips will look, once edited, when they are published after 31 days.
1. Clean your table after each stamping session so that on your next session you'll be starting with a clean slate.

Submitted by Becca Feeken at www.amazingpapergrace.com
Add your comment (more than one is acceptable) some time during the month of February. I'll edit and publish 31 of them at the end of the month. One randomly selected name will get some goodies.
Access to this conversation throughout the month can also be found on my sidebar under "To an Organized Stamper".

Find more like this: Stamping , 31-days-feb